Blog
Enhance Your Facelift With Stem Cells
5 Minute Read
Technological advances have brought many new techniques and practices in plastic surgery processes. 
Through thorough research and experiments, there is now a revolutionary breakthrough: adult stem cells!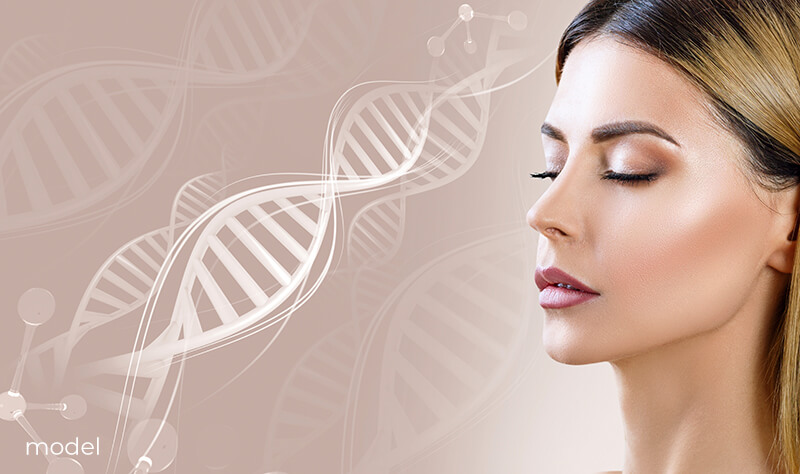 Dr. Calabria has become an expert in improving facelift surgery results with adult stem cells.
What Are Adult Stem Cells?
Stem cells are considered 'adult' when they mature and get removed from tissue or an organ. These cells are unformed and undedicated, ready to renew surrounding tissue.
The goal of adult stem cells is to repair and maintain their surrounding tissue.
Where Do Adult Stem Cells Come From?
For stem cell enhanced facelifts, fat is harvested from the stomach area. Excess fat can usually be found in the abdominal region, which is an ideal location to remove fatty tissue containing stem cells.
How Does the Process Work?
After removing fat from selected areas, the tissue is placed into a purification process. A complex cleansing system, Celution®, separates fat from stem cells and any other impurities.
The Celution® system is relatively quick and completes the process within a few hours. The separated stem cells are then injected into the face. 
Stem cell grafting is an excellent way to improve facial texture and continue to smooth and tighten the skin.
What Do Stem Cells Do?
As regenerative cells from our own body, adult stem cells actively jump start the rejuvenation process. 
Blemishes and uneven skin texture can be corrected through this process. Results provide long-lasting youthful skin.
The best part of this entire process is: these stem cells are completely natural and taken from your own body! Rejection of the injected material is virtually impossible.
Facelift
Dr. Calabria performs facelift surgery to address loose, sagging skin on the lower face and depleted facial volume. 
By repositioning the deep underlying facial tissues and trimming away excess skin, the remaining skin can be gently pulled tighter and redraped.
The stem cell enhanced facelift adds the element of the adult stem cells to regenerate the skin and provide more dramatic results.
Schedule Your Consultation Today
Please browse through Dr. Calabria's photo gallery to view the outcomes of other patients he has helped achieve their desired results. 
Your youthful glow can be restored through a stem cell enhanced facelift!
To request your personal consultation, please call (760) 836-0077 or contact us online today.