Blog
5 Reasons You Should Get an Eyelid Lift
3 Minute Read:
Blepharoplasty, more commonly referred to as eyelid surgery, can drastically trim years off your face. Droopy eyelids can not only make you look older than you are, but it can also make you look tired at all times of the day. And since the face is generally the first thing people notice, it is important to have fresh, wide eyes that do not look aged.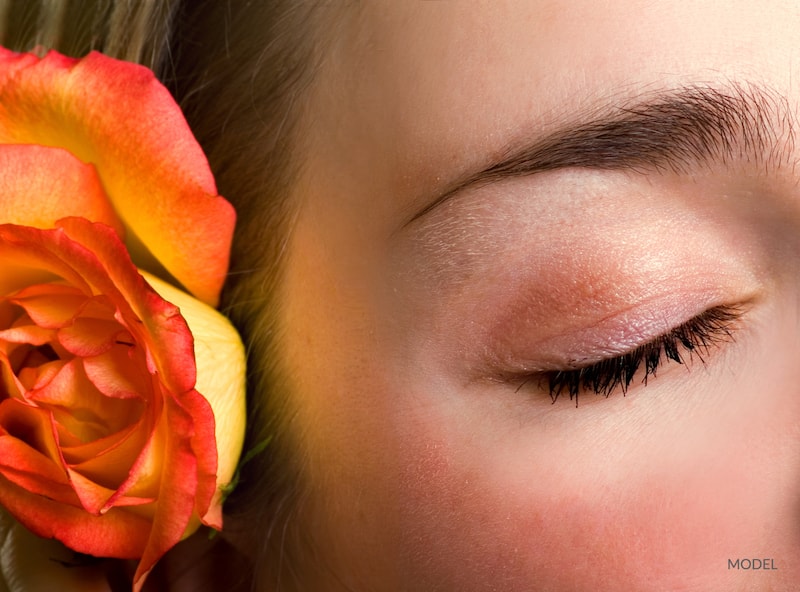 What Is Eyelid Surgery?
An eyelid lift is a surgical procedure to improve the eyes' appearance by eliminating excess skin and fat on the eyelids. The surgery can be performed on the upper lids, lower lids, or both.
Before considering blepharoplasty, it is essential you understand the root of your problem. Many people mistakenly assume they need an eyelid lift when a brow lift would be more appropriate. A brow lift raises and tightens the skin and underlying muscles on the forehead and brows. Both will give you a younger-looking appearance but focus on different areas of the face.
Some patients choose to combine an eyelid lift and a brow lift.
So why should you choose blepharoplasty for your facial rejuvenation? Here are five reasons why you might consider getting an eyelid lift.
1. Irritation Over Your Fatigued Look
Let's face it, as we get older, many of us tend to look constantly tired. This look of droopy, tired eyes ages people and makes them look unhappy. An eyelid lift can fix this problem, leaving you looking well-rested, even when hectic lives don't allow for it.
2. Facial Creams Aren't Working
If you have puffy eyes and dark circles, you have likely tried countless facial creams to get rid of them. Unfortunately, your puffy eyes and dark circles come from the deeper layers of your skin, and most facial creams can't penetrate that far. Luckily, blepharoplasty offers a quick fix for these issues.
3. Long-Lasting Results
Maybe you have tried eye cold packs or the hydrating eye patches and seen some results. Unfortunately, these results usually only last a day (or a few hours), so they require you to continue to buy and use the product. An eyelid lift is a one-time operation that creates long-lasting facial rejuvenation.
4. Minimal Risks
For some people, the idea of surgery involving the eye area is scary. However, it is essential to understand that eyelid surgery is a commonly performed procedure with minimal risks. This surgery addresses the skin and tissues around the eye, not the eye itself, and complications are rare.
5. Natural Results
Often, poorly performed plastic surgery is associated with results that leave a person looking "fake" or obviously worked on. Luckily, that's not the case with eyelid surgery—especially when performed by a skilled surgeon like Dr. Calabria.
Blepharoplasty is a procedure that offers very natural results. People will notice that you look different, but won't be able to guess what the difference is!
Want to Learn More?
If you are ready for an eyelid lift, schedule a consultation with Dr. Calabria by calling 760-836-0077 or filling out our online contact form.