Testimonials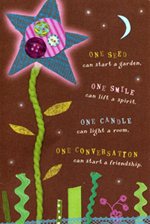 Dear Dr. Calabria,
"There aren't enough word to express the gratitude and affection I feel for you. Not only are you a gifted surgeon but you are a genuinely kind and good man.
I'm fortunate to have found you and look forward to a continued friendship."
-God Bless you!,
A. G.
---
Dear Dr. Calabria:
"I just wanted to let you know how thankful I am to YOU for the wonderful work you did regarding my elected procedures! You perform such awesome and superb work-amazing! I also want you to know I am so impressed with your warm, approachable, and humble personality. Besides your awesome work you do, that impressed me the most! You are so approachable and not at all arrogant or things of that nature. You made me feel very comfortable in all aspects of my surgery experience with you! I am sure I will be back to visit you in a few years for some more "touch up work." It has been wonderful experience to meet you and have you perform my surgeries."
– Kind Regards,
A.N.
---
August 24, 2005
"I can say with great certainty that Dr. Renato Calabria is one of Southern California's finest and talented leading plastic surgeons. He has been my Dr. for five years and I have come to know him personally. He has performed several surgeries on me, all of which, I have been more than happy with my results. In each case, his confident, pleasant and thorough nature afforded me a natural appearance. He and his staff have always provided and maintained a comfortable and professional atmosphere. I trust his capabilities, knowledge and experience, and would send any family member or friend to him without hesitation."
– D.L.
---
September 1, 2005
"Just had to say a GIANT word of praise for my friend, Dr. Renato Calabria. It's been several years since he worked his magic "photo facial" on me for KTLA TV, but I appreciated his dedicated skill and professionalism!! I would not hesitate to recommend him to family and friends…who, like me, want to put their best face forward."
– D.L.
---
"Dear Dr. Calabria,
Just a note to say that I am very pleased with the work you did on my face! All my friends are asking what my beauty secrets are.
In addition, you carried yourself with the highest level of professionalism. I would be happy to recommend your high level of service and expertise to any individual seeking a plastic surgeon."
– D.S.
---
"I am extremely happy with the results of my surgical procedures, (breast reduction liposuction and laser surgery), performed by the renowned Dr. Calabria. Dr. Calabria evaluates each patient personally and recommends a course of treatment that is designed specifically for that patient. Dr. Calabria made me feel special, like he was working on a masterpiece. I highly recommend Dr. Calabria and his professional and friendly staff to anyone interested in having plastic surgery."
– S.
---
"Dr. Calabria is an artistically skilled and talented surgeon, of the finest caliber, who understands each individual patient's needs. His sensitive and caring persona and rapport towards his patients makes all the difference. Finally, his staff works hard to keep the patient happy from the consultation to the end result. Thanks to Dr. Calabria, my new legs are a dream come true!
"Feel free to use this quote however helpful, for promotional use, and/or the like. I would be glad to recommend Dr. Calabria to patients considering upcoming surgery from your office, based on my own successful surgery."
– D.
---
January 18, 2001
"I am writing with the deepest of apparition regarding Dr. Renato Calabria and your staff in Palm Desert, CA. Anyone that is considering cosmetic surgery should read and consider this testimonial.
I am a 49 year old business professional that has worked very hard over the years. Although the years has been somewhat kind to my face, it was my personal decision to seek facial cosmetic surgery, to erase some of the years of hard work. Through the comfort and guidance of the staff in Palm Desert, I was introduced to Dr. Calabria. After my first consultation, it was a clear decision that Dr. Calabria would be the surgeon to perform my procedures. Along with impeccable credentials, Dr. Calabria distinguished himself as being respectful, straightforward, and caring. This gave me the complete confidence and comfort in knowing that I had entrusted my face to the proper individuals for surgery, pre and post operative care.
After surgery, I could not have been more pleased. In fact, when my bandages were removed, I began to cry. The entire office staff was wonderful and could not have been more caring. Dr. Calabria performed an incredibly gentle procedure that left me with little bruising, and a rapid recovery. When I was in the recovery room, I over heard the nursing staff say that they had never witnessed a surgeon like him. They whispered, "Did you see how gentle he handles the tissue?" Even being in the twilight of anesthesia, I experienced a feeling of relief and excitement.
Thank you Dr. Calabria and your staff in Palm Desert. I truly appreciate all of your kindness and professional service. I would not hesitate to recommend your services to any friend or family member."
– Respectfully,
S.
---
"Hi Dr. Calabria!
"I am sorry I could not keep my appointment. I was looking forward to it. I have questions, but will keep them until my next visit. In the meantime, I thought you would enjoy taking a look at your work, ME! So, I have sent some photos taken two weeks ago. I am over three months postop, and doing well. I am so glad I had the procedure done, and am even more pleased with the surgeon I chose…YOU!"
– Best regards to you and your staff."
C.
---
September 8, 2005
"To whom it may concern:
I have known Dr. Renato Calabria for the past 7 years. Within that time, he has performed two surgeries on me with such skill and perfection that I have referred many of my clients to him. They have all returned with glowing reports. He is probably not the only doctor with exceptionally skilled hands. However, what truly sets Dr. Calabria apart is the aftercare he provides his patients, such as checking in with you every day, visiting you at your home. Being an Italian man, he is extremely warm and very kind.
Without hesitation, I believe completely that Dr. Calabria's integrity is beyond approach. If my other doctors that I've seen throughout the years had had such dedication, I may have been saved some unnecessary problems.
Please feel free to contact me if I may provide any further information about Dr. Calabria."
– Very truly yours,
B.
---
Date: April 18, 2000
Location: Beverly Hills, CA
Surgery Date: 3/21/00 (4 weeks post operative)
Procedures: vertical lift, endoscopic browlift, subperiosteal rhytidectomy, lower blepharoplasty
Results: Very Pleased with results at this point in time (Dr. Calabria says it takes about 6 months to see the finale results.)
Cost: $18,000 plus physical, chest x-ray, one night with 24 hr. nurse at Hidden Gardens ($585), medications, and herbs.
Doctor: Dr. Renato P. Calabria, MD
Beverly Hills, CA
310-777-0069
or
911 Hampshire Road, Suite I
Westlake Village, CA 91361
805-496-0611
or
Surgery Site: Surgical Suite, Beverly Hills, CA
Consultation: free
Board Certification: I was told by his receptionist that that he almost has his certification. He needs more in the area of reconstructive surgery. He is doing plastic surgery almost exclusively due to media exposure.
Research: I've been searching for 5 years and sent for Information packets, and went to 5 consultations. The price range in LA was $6000 to $43,000. 1 was very concerned with getting that pulled back, big mouth, masked stretched look. I saw a news story with Dr. Calabria and the vertical lift procedure, and I knew it was what I wanted. I sent for his Information packet and was impressed with the contents of the packet. I reserved the surgery date the same day I made the consultation appointment.
Consultation: I was impressed with the office, the office workers, and Dr. Calabria. He was the only plastic surgeon who really looked at my face. He explained and answered all questions. He understood that I wanted my outside to reflect my inside. I looked tired, sick, and/or angry. I work out, love life, and at 53 I wanted to appear that way to others. This is where you pay 1096 to reserve your surgery date.
---
March 7, 2000
"Two weeks before surgery, I was given instructions on taking the following: ARNICA, BROMELAIN, VITAMIN C AND RUTAGRAV. The instruction sheet is before and after surgery. I was also given instructions on medication that should not be used before surgery. I was able to purchase all of the above herbs and vitamins from Vitamin Shoppe."
---
March 8, 2000
"Finale consultation with Dr. Calabria where everything was explained in great detail for each surgery, and I signed or initialed that I understood and had read all the papers. After reading about 30 papers, Dr. Calabria went over anything I didn't understand or asked if I had any questions. For each of the four surgeries I was given detailed descriptions of the procedures and what to expect for the first two weeks after surgery. The post-surgical papers were very important to me. When I was in doubt I'd just read the papers and I was reassured. You read them before the surgery, but they are not as meaningful until it's your face and you wonder if what you are experiencing is normal. I was given prescription to bring to the surgery of Cipro (antibiotic), Norco (for pain), Compazine Suppositories (for nausea-but never needed), and Medrol Dose Pack (prednisone to reduce swelling). This is when you pay the balance of the cost."
---
March 9, 2000
"Physical Exam, lab tests, and x-ray with my own Internist."
---
March 21, 2000 – Surgery Day
"I reported at 6.45 AM and was prepared by the nurse. The anesthesiologist and Dr. Calabria came in to say hello. The doctor took the before pictures. Dr. Calabria did some markings on my head. He only does one patient per day. The four surgeries took all day. The surgical suite looked just like a same day surgery in a major hospital. I woke up from the general very thirsty, cold, hungry, and feeling strong. I was transported to the Hidden Garden about 4:30 pm by a nurse/driver. I had 24 hr nursing care. The hotel took care of food. The nurse checked on me. She took readings, emptied the drainage plugs, and supplied me with ice. I was surprised that the swelling would make my eyes blurred. I wasn't able to read for a couple of days. I felt uncomfortable from swelling pressure, It was not very painful for me, but I know pain is relative. My husband called to make sure I was all right and to see it he could do anything for me. I'm glad my husband didn't see me the first day. The swelling and drainage plugs would have been disconcerting."
---
March 22, 2000
"At 9.00 AM I was transported by the nurse/driver back to the surgical suite for Dr. Calabria to check on the incisions and remove the heavy bandage and put on a light bandage. The doctor said everything looked good. I was swollen, but no bruising. I was home by 10:30 AM and continued with the medication, herbs, and ice. I had a soy protein drink and soup."
---
March 23, 2000
"I was able to remove all bandages. Dr. Calabria checked on my progress. He said the blurring was due to the swelling and the eye ointment. I had asymmetrical swelling. The left side was much more swollen than the right. I knew from the post-surgical information packets that this does happen, I am very swollen and couldn't see to read, but could make out some TV images, I prefer frozen peas instead of ice. They can be refrozen and can conform to facial contours. I alternated 4 packs of peas and iced every 20 min of every hour I was awake."
---
March 24, 2000
"Yeah Today I could shampoo my hair. I see hair- loss in the bathtub. There's no increase In swelling, no bruises, but I'm using the frozen peas and all the medications. I had oatmeal, soy protein shake, and soup. I can see the eyes and forehead look good."
---
March 25, 2000
"The swelling Is going down, but still very asymmetrical."
---
March 26, 2000
"The swelling is still going down. Today is the last day of prednisone. I feel very strong, but I'm following all the doctor's instructions. I'm making myself do nothing."
---
March 27, 2000
"I'm off all medication except the antibiotics and herbs. I'm more swollen in places that weren't swollen before, The left side is still more swollen than the right. No discoloration,lumps, or depressions that others have talked about."
---
March 28, 2000
"One week after surgery, and I'm very asymmetrical, My right eye is still very blurred. Dr. Calabria takes out the stitches in front of the ears. The stitches under the eyes and in the mouth dissolve themselves. I'm still taking the Cipro and herbs. At night, with a scarf on my head, I go for a slow mile walk."
---
March 29, 2000
"I continued with the ice, Cipro, herbs, and massages with moisture lotion. I'm surprised that have really no pain. The right eye is still blurred vision. I increase the distance of my night walk."
---
March 30, 2000
"Today I look more normal. My eyes look more like me. There is a big change in the swelling. I'm walking at night."
---
March 31, 2000
"The swelling is down more, but itching has started. I notice hair loss on my pillow and in the tub after a bath as described in the post-surgical information papers."
---
April 1, 2000
"The same, but less swelling."
---
April 12, 2000
"More feeling returning to the middle of my face. It's starting to feet less like a rubber mask."
---
April 31, 2000
"The some as yesterday."
---
April 4, 2000
"Two weeks post-operative, but not ready for friends or co-workers. Dr. Calabria removed the screws from the endoscopic browlift and the metal clips from the subperiosteal rhytidectomy (face lift). Sleeping is much more comfortable I almost look like me."
---
April 18, 2000
"Dr. Calabria just checks to see how I'm doing and looks at the incisions. He says I'm right on schedule and heating very well. This is always good to hear from the surgeon. I am scheduled to see the doctor in two weeks and have the after pictures taken. This is four weeks after the surgery. I can be more active and fool I look good enough to be seen. I feel good and went to Salsa class. People that I see look and usually say nothing or ask if I got a haircut. I'm very happy with the results. The doctor achieved the results I wanted. I look like me, but not sick, tired, or angry. I look as happy on the outside as I am on the inside. I chose the right doctor for me. I wrote this to help others on the message board, because I was helped by reading others comments. I thank all of you, Dr. Calabria, his office worker, Beth, and Melanie I also had very good support from my husband. I needed help for the first week so I could rest and heal. Each day I see subtle changes with less swelling I have a more refined look, and I look more like I did in my thirties."