Blog
What Type of Facial Rejuvenation Do I Need?
2 Min Read
The face is considered the "organ of emotion" because it has the power to reveal what we may or may not be feeling.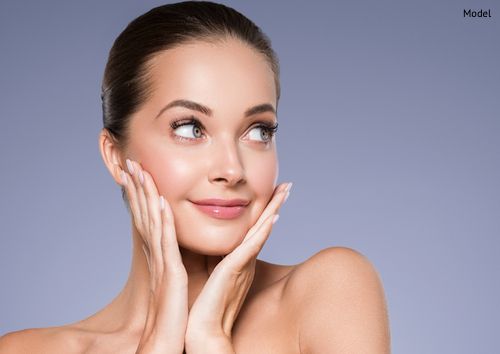 Aside from being the first noticeable feature on a person, we should want to protect the health and appearance of the skin for our well-being.
A variety of facial rejuvenation techniques exist that can treat the upper, mid, and lower face to address the common signs of aging like wrinkles, droopy eyelids, fine lines, dark spots, and volume loss.
What Type of Facial Rejuvenation Is Right for Me?
Before deciding which facial rejuvenation technique or surgery is best for you, it is important to ask yourself what areas you are unhappy with.
It could be fine lines, wrinkles, sagging skin, or facial volume loss that makes you look older than you are.
It would be best to take note of acne scars, dark spots, hollow cheeks, or weak jawline that may be bothersome to you.
At your consultation with Dr. Calabria, these factors will be addressed, and the right facial rejuvenation surgery or technique will be recommended.
What Facial Rejuvenation Surgery Do I Need?
The good thing about common signs of facial aging is that there is typically a surgical procedure or technique that can improve it.
Upper Face
A brow lift can address droopy brows, heavy eyelids, horizontal forehead creases, and deep frown lines between the eyebrows.
When a brow lift is combined with blepharoplasty (eyelid lift), the results will be much more extensive.
An eyelid lift can be beneficial in eliminating the common signs of aging by removing excess upper eyelid skin to brighten the overall facial appearance.
Midface
Facial fillers like Restylane®, Juvéderm®, and RADIESSE® are injectables that can plump the nasolabial folds, lips, cheeks and chin, and frown lines.

As we age, it is common for our face to lack fullness and appears hollow. Injectable modulators are a great way to replenish the face and restore a natural appearance in short sessions.
Lower Face
We tend to lose volume in our cheeks and chin, resulting in a lackluster, hollow facial structure. Facial implants are here to help fill the areas that have become flat.
A chin implant can enhance the appearance of the profile to be more defined and sharp.
Cheek implants can fill the volume we have lost over the years and add fullness and definition to our cheekbones.
For complete facial rejuvenation, a facelift can address the above factors and more.
Have More Questions?
If you are interested in learning more about facial rejuvenation techniques in the Rancho Mirage area of Palm Springs, call our office at (760) 836-0077 or contact us online.