Adjustable Facelift in Palm Springs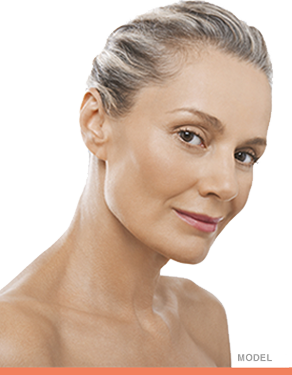 Due to the natural aging process, genetics, and environmental factors, sagging of the tissues in the neck and jowls years after a facelift is unavoidable. Once the effects of a conventional facelift have inevitably regressed, the only solution available to restore them is another facelift. With a repeat procedure comes all the same risks and recovery as the first operation.
The adjustable facelift, a new and revolutionary facial rejuvenation technique, creates long-lasting results and may render a second operation obsolete. The adjustable facelift is designed to enable easy, noninvasive repositioning of the facial tissues under local anesthesia should any adjustment be needed at a later date.
Benefits
Long-lasting results
Less-visible scarring at the incision site
Short recovery period
No need for a second facelift to correct subsequent signs of aging
Candidates
Jowls
Loose neck skin
Deep nasolabial folds, or "smile lines"
Procedure
Initial Facelift
The adjustable facelift is performed like a traditional facelift except for the final steps. At the end of the procedure, the excess skin in front and back of the ears is marked for excision. Unlike a traditional facelift, however, only the top layer of skin is excised, leaving the dermis and subcutaneous tissue intact. Two small incisions are created in the scalp, and tunnels are developed. Two suspenders made of the patient's tissues are then pulled through the tunnels. One suspender is anchored with a dissolvable suture, and the second is left in the tunnel with one non-dissolvable suture attached to it.
Future Adjustment
After several years, when normal aging causes facial tissues to droop again, Dr. Calabria can re-adjust the face quickly and efficiently. He will be able to open the scalp incisions under local anesthesia and tie up the loose suspenders with ease. There is no need to go through the entire facelift procedure over again, and the results of the adjustment will last for years to come.
Recovery
Patients who choose the adjustable facelift can expect a shorter recovery than they would have with a traditional facelift. This outcome is due to the tension of the facelift being carried by the deeper tissues instead of the incision site. Patients can expect to go back to work in two weeks, but physical exercise should be avoided for at least three weeks.
Results
Any bruising or swelling should subside considerably after three weeks. Because the tissue beneath the dermis, not the incision itself, carries the tension of the facelift, there is minimal scarring. Dr. Calabria's facelift techniques are conservative and will make you appear younger without altering your natural characteristics.
To learn more about the adjustable facelift and other facelift techniques developed by Dr. Calabria, please call (760) 836-0077 or contact us online to schedule your consultation.