Adjustable Facelift in Palm Springs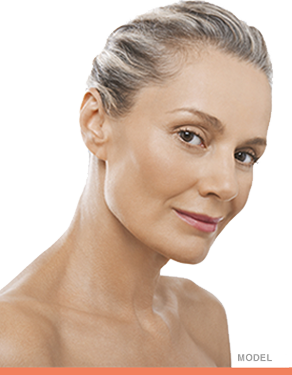 Due to the natural aging process, genetics, and environmental factors, sagging of the tissues in the neck and jowls years after a facelift is unavoidable. Once the effects of a conventional facelift have inevitably regressed, the only solution available to restore them is another facelift. With a repeat procedure comes all the same risks and recovery as the first operation.
The adjustable facelift, a new and revolutionary facial rejuvenation technique, creates long-lasting results and may render a second operation obsolete. The adjustable facelift is designed to enable easy, noninvasive repositioning of the facial tissues under local anesthesia should any adjustment be needed at a later date.
What Are the Benefits of an Adjustable Facelift?
Long-lasting results
Less-visible scarring at the incision site
Short recovery period
No need for a second facelift to correct subsequent signs of aging
Am I a Candidate for an Adjustable Facelift?
The best candidates for an adjustable facelift are individuals with the following concerns:
Jowls
Loose neck skin
Deep nasolabial folds, or "smile lines"
How Is An Adjustable Facelift Performed?
Initial Facelift
The adjustable facelift is performed like a traditional facelift except for the final steps. At the end of the procedure, the excess skin in front and back of the ears is marked for excision. Unlike a traditional facelift, however, only the top layer of skin is excised, leaving the dermis and subcutaneous tissue intact. Two small incisions are created in the scalp, and tunnels are developed. Two suspenders made of the patient's tissues are then pulled through the tunnels. One suspender is anchored with a dissolvable suture, and the second is left in the tunnel with one non-dissolvable suture attached to it.
Future Adjustment
After several years, when normal aging causes facial tissues to droop again, Dr. Calabria can re-adjust the face quickly and efficiently. He will be able to open the scalp incisions under local anesthesia and tie up the loose suspenders with ease. There is no need to go through the entire facelift procedure over again, and the results of the adjustment will last for years to come.
What Should I Expect During My Adjustable Facelift Recovery?
Patients who choose the adjustable facelift can expect a shorter recovery than they would have with a traditional facelift. This outcome is due to the tension of the facelift being carried by the deeper tissues instead of the incision site. Patients can expect to go back to work in two weeks, but physical exercise should be avoided for at least three weeks.
When Will I See My Adjustable Facelift Results?
Any bruising or swelling should subside considerably after three weeks. Because the tissue beneath the dermis, not the incision itself, carries the tension of the facelift, there is minimal scarring. Dr. Calabria's facelift techniques are conservative and will make you appear younger without altering your natural characteristics.
Frequently Asked Questions About the Adjustable Facelift
How should I prepare for my adjustable facelift?
Like any facial surgery, it is essential that you stop all nicotine use (smoking and vaping) and blood-thinning medication (including aspirin, ibuprofen, NSAIDs, and some herbal supplements) for at least 10 to 14 days prior to surgery (whether it is your initial facelift or your adjustment). You will need to plan for adequate time off of work and all daily obligations to allow your face to heal.
Should I combine my adjustable facelift with another facial procedure?
In addition to an adjustable facelift, some patients choose to undergo additional cosmetic enhancements simultaneously to maintain facial balance. The most common combination techniques include eyelid surgery (to address aging on the upper and lower eyelids), brow lift surgery (to address aging on the brows and forehead), and stem cell fat transfer or injectable facial fillers (to restore lost volume).
What are the risks of an adjustable facelift?
The adjustable facelift is a safe procedure, especially in the hands of a skilled facial surgeon like Dr. Renato Calabria. Unfortunately, surgery never allows for any guarantees during the healing process.
While very rare, potential complications following an adjustable facelift include:
Bleeding
Bruising
Infection
Adverse reactions to anesthesia
Nerve damage
Prolonged wound healing
Unfavorable scarring
To minimize your risk, please follow all of Dr. Calabria's recommendations before and after your adjustable facelift.
If I don't get an adjustable facelift, is it possible to get a traditional facelift redone?
Of course. The beauty of the adjustable facelift is that it plans for the inevitable, additional laxity that comes with age. However, if you chose not to undergo an adjustable facelift initially, you always have the opportunity to undergo a revision facelift. This can be performed at any time after an initial facelift to address additional age-related laxity.
How much will my adjustable facelift cost?
The cost of your adjustable facelift will vary depending on the extent of the initial surgery and any procedures being performed in combination with your facelift. Additional cost factors include anesthesia fees, facility fees, surgeon fees, and pre and post-operative appointments. Dr. Calabria and his team will provide you with an accurate cost estimate during your consultation.
To learn more about the adjustable facelift and other facelift techniques developed by Dr. Calabria, please call (760) 836-0077 or contact us online to schedule your consultation.