Facial Fillers in Palm Springs
Restalyne® | Juvéderm® | RADIESSE®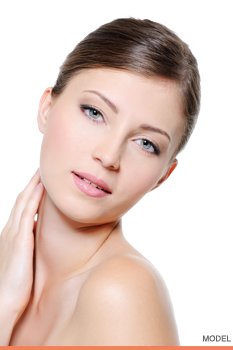 Facial fillers can create subtle or dramatic results without the need for general anesthesia or downtime, making them the perfect option for patients who have demanding schedules. There are numerous facial fillers on the market, but Dr. Calabria only uses the highest quality products that are proven to provide top-of-the-line enhancements. The most common treatment areas include:
Nasolabial folds, or "smile lines"
Lips
Cheeks and chin
Back of the hands
Glabellar lines, or "frown lines"
Candidates
Patients seeking facial fillers to revitalize their appearance must be in good health and have realistic expectations of the treatment. Facial fillers can be used alone or in conjunction with other procedures to produce optimal results. Because Dr. Calabria performs both surgical and nonsurgical facial rejuvenation procedures, he will devise a treatment plan precisely tailored to your unique needs during your personal consultation.
Types of Facial Fillers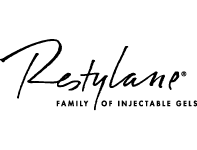 Restylane®
Restylane® is an injectable hyaluronic acid gel that can instantly soften telltale aging lines or improve your looks by enhancing your natural features, such as your cheeks or lips. By replenishing the natural supply of hyaluronic acid, Restylane® revitalizes and plumps up the skin, instantly diminishing the appearance of lines and giving a softer look. Restylane® restores volume, improves skin elasticity, and smooths bothersome lines and imperfections.
---

Juvéderm®
Hyaluronic acid dermal fillers like Juvéderm® injectable gel offer a safe and effective nonsurgical option for smoothing facial wrinkles and folds by hydrating the skin and replenishing its natural volume. Juvéderm® is a smooth consistency gel that flows easily into the skin and provides a natural look and feel. Juvéderm® injectable gel is available in two formulations: Juvéderm® Ultra for versatility in contouring and volumizing facial wrinkles and folds, and Juvéderm® Ultra Plus, a robust formulation for volumizing and correcting deeper folds and wrinkles. The versatility of this product allows Dr. Calabria to better tailor treatment to your unique needs.
---

RADIESSE®
RADIESSE® dermal filler is made of calcium-based microspheres suspended in a water-based gel, and it is the ideal choice for total facial contouring. It can restore a youthful appearance and enhance natural features without invasive surgery or scarring. RADIESSE® stimulates the body to produce new collagen for a soft, natural look that lasts long after the filler has been absorbed into the body.
---
Results
Results are immediately noticeable after any dermal filler treatment, and patients can resume their normal activities right away. Dermal fillers are not permanent solutions, but they are long lasting. Patients typically require follow-up treatment six months to one year after the initial treatment, but results can last longer depending on age, skin type, lifestyle, and metabolic rate.
To learn more about facial fillers and other facial rejuvenation procedures performed by Dr. Calabria, please call (760) 836-0077 or contact us online to schedule your consultation.
| Back To Top |