Blog
Procedures That Can Complement Your Facelift
Facial aging can have damaging effects on a person's self-esteem and impact their quality of life. Facelift surgery is the tried-and-true method of reversing signs of aging in the lower face and neck. Patients who choose this procedure can enjoy smoother, tighter skin and enhanced jawline definition. However, in some cases, the best approach to producing overall facial rejuvenation involves performing a facelift in conjunction with other procedures. Patients who desire a younger-looking aesthetic may want to consider combining their facelift with a brow lift, blepharoplasty, or facial implants.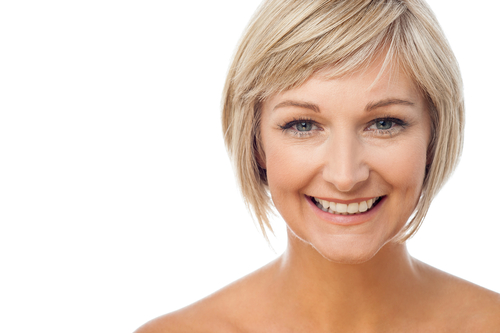 Revitalize Your Eyes
As we age, we may start to notice our eyelids sagging or becoming puffy. Because facelift surgery only targets the lower portion of the face, signs of aging in the eye area must be addressed with blepharoplasty. Blepharoplasty revitalizes the eyes by removing excess skin and tightening the remaining tissues. Unlike some surgeons, Dr. Renato Calabria does not remove the fat in the treated area; instead, he repositions it to avoid making the eyes appear hollow. Depending on your needs, this procedure can be performed on the upper eyelids, lower eyelids, or both.
Achieve a Pleasant Brow
Drooping eyebrows and forehead creases can contribute to an angry, unapproachable, and aged look. While blepharoplasty can give the eyes a brighter, wider appearance, a brow lift corrects the upper portion of the face. Brow lift surgery raises sagging eyebrows to a more youthful position, making the eyes appear more pleasant and inviting. Dr. Calabria performs brow lift surgery with an endoscope, which results in a speedy recovery and imperceivable scarring.
Improve Facial Definition
For many patients, volume loss plays a critical role in facial aging. When the face experiences a loss of volume as a result of maturation, certain features can lack youthful prominence and appear hollowed or recessed. Facial implants are an excellent and long-lasting solution for restoring plump cheeks, a well-defined chin, or a sculpted jawline. Dr. Calabria performs minimally invasive facial implant procedures with artistic precision, delivering beautiful results with minimal scarring.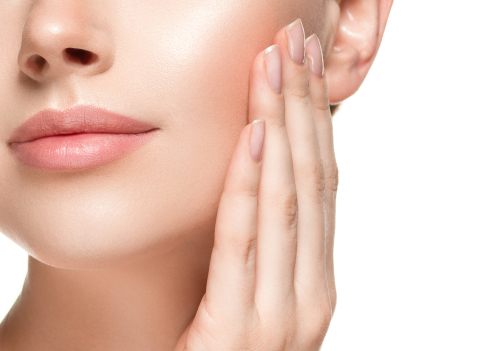 While plenty of surgical procedures can complement your facelift, there are also many minimally invasive treatments that deliver stunning facial rejuvenation and contouring effects. These cosmetic approaches can enhance the results of your facelift and produce gorgeous effects without adding to the recovery time of your primary surgery. Some patients can achieve their desired aesthetic by combining their facelift with lip augmentation, laser skin resurfacing, or facial fillers.
Perfect Your Pout
Patients who want fuller and more kissable lips can benefit from a nonsurgical lip augmentation procedure. Dr. Calabria performs lip enhancement with fat transfer and dermal fillers to give the mouth a younger-looking and sensual appearance. Fat transfer offers permanent improvement, while lip fillers require touch-up appointments to maintain results. Lip augmentation can address a range of concerns, such as:
Restores youthfulness to the lips
Enhances lip volume and shape
Provides natural-looking effects
Enhance Your Glow
Laser skin resurfacing removes the sun-damaged or scarred outer layers of skin to reveal younger, healthier skin. Damaged skin shows the effects of aging, sun exposure, genetics, lifestyle, and other factors. This treatment removes the surface skin that has wrinkles and a rougher texture, thereby allowing newer skin to become visible. There is a range of laser skin resurfacing options, from minimally invasive to aggressive, to treat scarring and deep wrinkles. This treatment also has a skin tightening effect that can target the lower eyelid and cheek area. Some of the advantages of laser skin resurfacing include:
Youthful, glowing skin
Softer, smoother texture
Elimination of wrinkles
Removal of damaged, scarred, rough skin
Rejuvenate Your Skin
Dermal fillers can soften wrinkles and enhance facial volume to improve the appearance of age-related hollows, lines, and creases. Fillers take only a few minutes to inject and have no downtime. Depending on the type of product injected, results can last anywhere from three months to two years or longer and can address the following concerns:
Nasolabial folds
Cheek volume loss
Glabellar lines
Wrinkles and fine lines
Poor chin definition
For more information about your facial rejuvenation options, please schedule a consultation with Dr. Renato Calabria by calling 760.836.0077.