Blog
How Can an Adjustable Facelift Ensure Lasting Results?
For all of the benefits offered by facelift surgery, there is one negative in the eyes of many patients: the results are not permanent. While long-lasting, no surgical results will endure forever, since no procedure can stop the natural progression of aging or further sun damage. Eventually, even with facelift surgery, you can expect lines, wrinkles, jowls, and sagging skin to return. If you are once again bothered by these, your only choice is to repeat the surgery. At least, that was how it used to be. Over the years, Dr. Calabria has developed a series of facelift variations that focus on different aspects of the traditional facelift procedure. One of these variations is the adjustable facelift, a technique that can reduce the need for a repeated lift.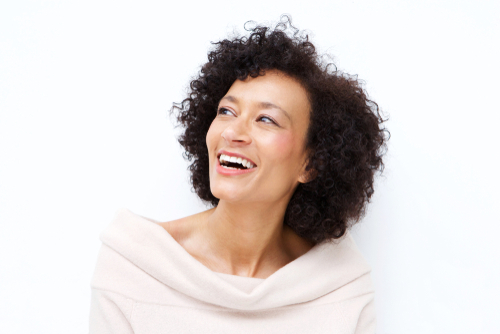 Easier to Touch Up
The facelift is a surgical procedure that targets signs of aging like wrinkles, sagging skin, deep folds, and hollowed features. Facelift incisions run from the temples to behind the ears. Then the underlying structures of the mid and lower face are repositioned to their original locations. This allows for the return of lifted and full cheeks, and the reduction of nasolabial folds and other deep creases. Once the muscles are raised, it is the skin's turn. The skin is pulled upwards and tightened, and the excess skin and tissue are trimmed away. During an adjustable facelift, only the excess skin is removed, not the underlying tissues. Instead, suspenders are placed that allow Dr. Calabria easy access to the area when touch-up time comes. Instead of needing to repeat the entire process just for minor improvements, the adjustable facelift allows you to skip the initial steps for quicker and more effective treatment.
A Less Invasive Option
An adjustable facelift still does not halt the progression of aging. It does, however, make additional signs of aging easier to correct. Before the adjustable facelift, a secondary procedure meant repeating the entire process, from the general anesthesia to the incisions to the tightening of the underlying facial structures. The adjustable facelift only requires local anesthesia to access to the previous incisions. No new incisions are made, and therefore no additional scarring will be present. An adjustable facelift allows you to achieve the look of a second facelift without the risks and potential complications that come with a repeated procedure.
Natural-looking Results
Dr. Calabria's goal with any facelift is to create lasting and natural-looking results. This is the case whether the procedure is the initial one or just a touch-up. Facelift surgery is designed to highlight your natural facial features and natural beauty. With the adjustable facelift, you can ensure that these highlights will be present for years to come.
To learn more about the adjustable facelift or any of Dr. Calabria's other variations, contact Dr. Calabria by calling (760) 836-0077 or by filling out our online contact form.